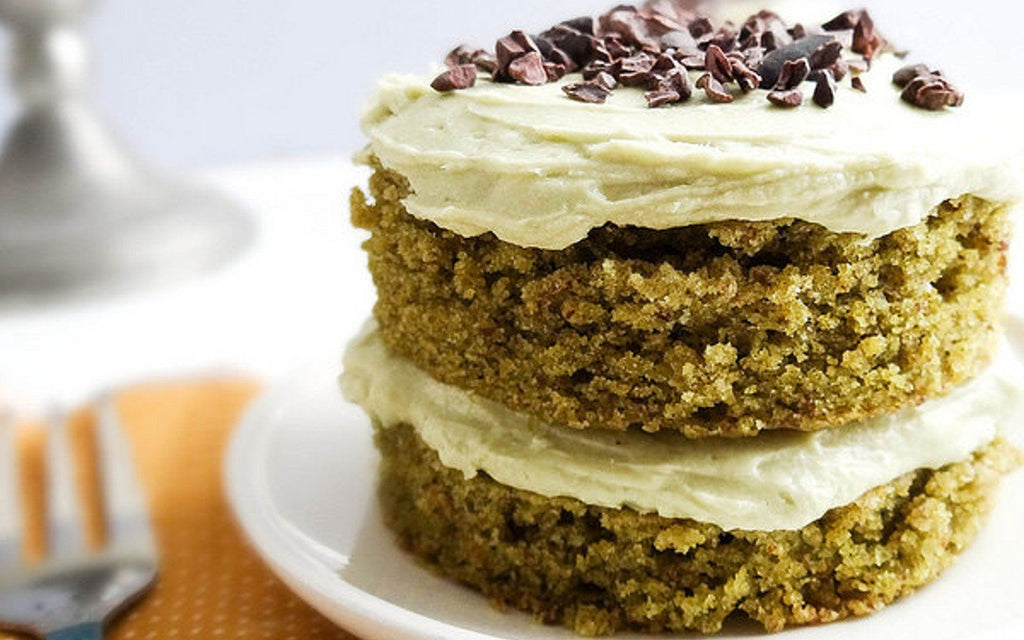 A cozy afternoon lunch is incomplete without a sweet treat. Being vegan or being on a healthy diet, people tend to skip desserts, but it doesn't mean that one has to ignore their sweet tooth. 
With a variety of organic and plant-based ingredients, you can bake a cake that is not only healthy but delicious as well. Here is one such easy and step by step recipe for Moringa mini cakes by Heather Poire, to satisfy your taste buds.
Ingredients For The Recipe
For The Cake: 
All-purpose flour: 2 cups

Cornstarch: 3 tablespoons  

Baking Soda: 1/2 teaspoon 

Baking powder: 1/2 teaspoons

Salt: 1/4 teaspoon 

Moringa powder

: 3 teaspoons

Flax seeds/ Chia seeds (1 tablespoon ground chia/flax seeds in addition to 3 tablespoons warm water for each "egg") 

Sugar: 3/4 cup 

Canola oil: 1 cup

Coldwater: 1/2 cup 
For The Frosting: 
Vegan butter at room temperature: 1/2 cup

Almond milk: 2 tablespoons  

Confectioners' sugar sifted: 4 cups

Matcha powder: 1 teaspoon

A pinch of salt 

Raw cacao nibs: 3 tablespoons 
Method of Preparation
To start with the cake, first of all, preheat the oven up to 350°F. 

Sift the dry ingredients in a medium blending bowl, and whisk together all the wet ingredients in a separate bowl. 

Gradually mix the wet mixture into the dry and blend everything until it forms a smooth and consistent mixture.

Now line a rimmed baking dish with parchment paper, and spread the mixture into it. Make sure it makes a 1/2-inch thick layer. 

Bake it in the preheated oven for approximately 20 minutes. 

Remove the cake from the oven and let it sit for a while to cool completely. 

Next, to make the frosting, whisk butter, milk, sugar, salt, and vanilla extract together with a hand blender till it becomes smooth.

Cut 12 rounds of cake from the cooled sheet of cake with the help of a cookie cutter or mold.

Ice each cake with the frosting and decorate the cakes with cacao nibs.
Moringa Oleifera is a plant that has always been praised for its nutrition value. This recipe for Moringa Mini Cakes is perfect for the children at your home as it's both: healthy and tasty. With the goodness of Moringa Nutrition, enjoy these cute little delicious and colorful cakes this Thanksgiving!