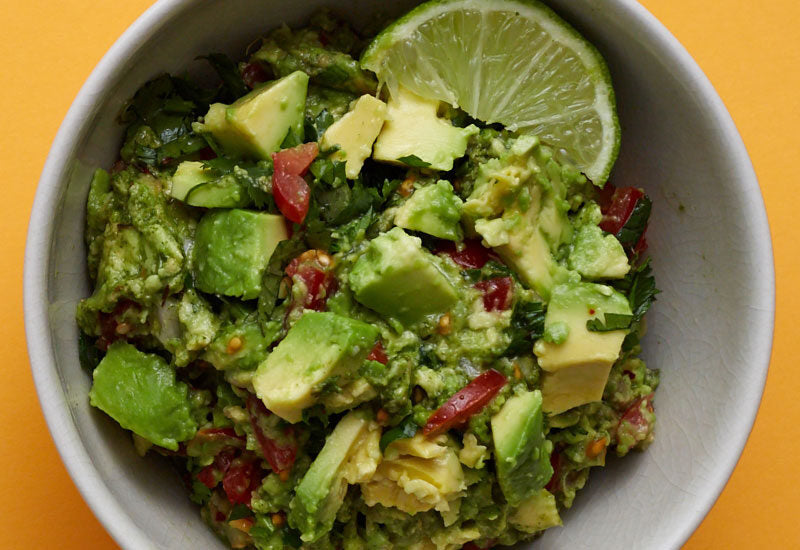 Moringa is a superfood native to the African and Asian continents. This plant has been in demand for its amazing health benefits. Due to its higher nutritional value, it has a great demand as a health supplement. The moringa plant is rich in vitamins A, B, and C. It's also a storehouse of elements like calcium, magnesium, and iron. Hence adding a spoonful of magical moringa powder exponentially increases the goodness of your food. Here is a healthy recipe for guacamole prepared using moringa powder.
Ingredients For The Recipe
Moringa Powder

: 2-4 tsp

Ripe avocados: 3

Finely chopped onion: 1 small

Washed and finely chopped cherry tomatoes

Coriander: washed and finely chopped

Extra virgin olive oil

Lime Juice 

Spices: salt, pepper, paprika, oregano, paprika, and crushed coriander seeds 
Method Of Preparation
To prepare moringa guacamole, the first step is to divide the avocados and roughly chop them. Keep a small portion of roughly chopped avocados aside for further steps.
Pour all the remaining ingredients into a bowl and with the help of a fork, mash the guacamole.
Stir it well to mix all the spices. Add the rest of the avocados and garnish with chopped coriander leaves on the top. Your guacamole is ready.
This recipe by Urban Cultivator enables you to avail the nutrition of healthy food at its best. The best part is that it's very convenient to make and has all the health benefits of avocados and moringa. Try this quick recipe at your home with ExoticBionaturals moringa powder that is pure and harvested from high-quality moringa trees. With this recipe, let all the nourishment and taste come to you.