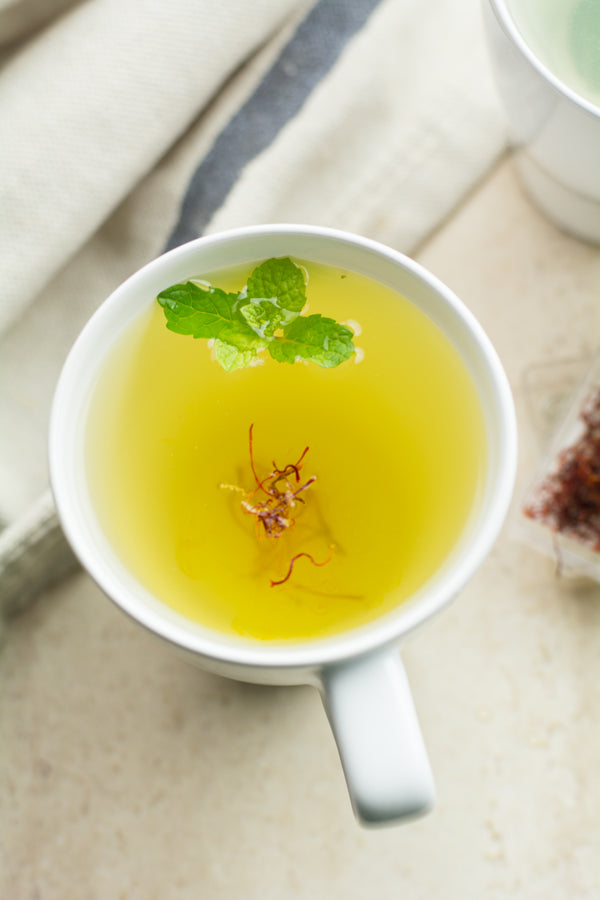 The end of a busy day calls for a warm and soothing drink that freshens you up and makes you feel relaxed. Caffeinated beverages and regular tea need a break. For the times when you need something mild and comforting, nothing beats a fine cup of saffron tea that rejuvenates your senses. Here is how you can make it easily:
Ingredients For The Recipe
Method Of Preparation
To prepare saffron tea, fill a vessel with water, and keep it on the stove. As the water boils and bubbles, turn off the flame.
Next, crush mint leaves and add to the water. Mix honey as well and stir it well till it dissolves completely. Then strain the water.
Transfer the liquid into the cups. Add 4-5 saffron strands to every cup and garnish the tea with lemon wedges.
The saffron tea is ready. Serve it hot right away.
This recipe by PepperBowl will take only 5 minutes to make. Just make sure that you serve it immediately after preparing. The health benefits and goodness of saffron make it a cup of absolute bliss. The saffron by ExoticBionaturals is a premium quality of saffron that will give a beautiful golden color and a nourishing flavor to your tea. You will want to have more than one cup of it.