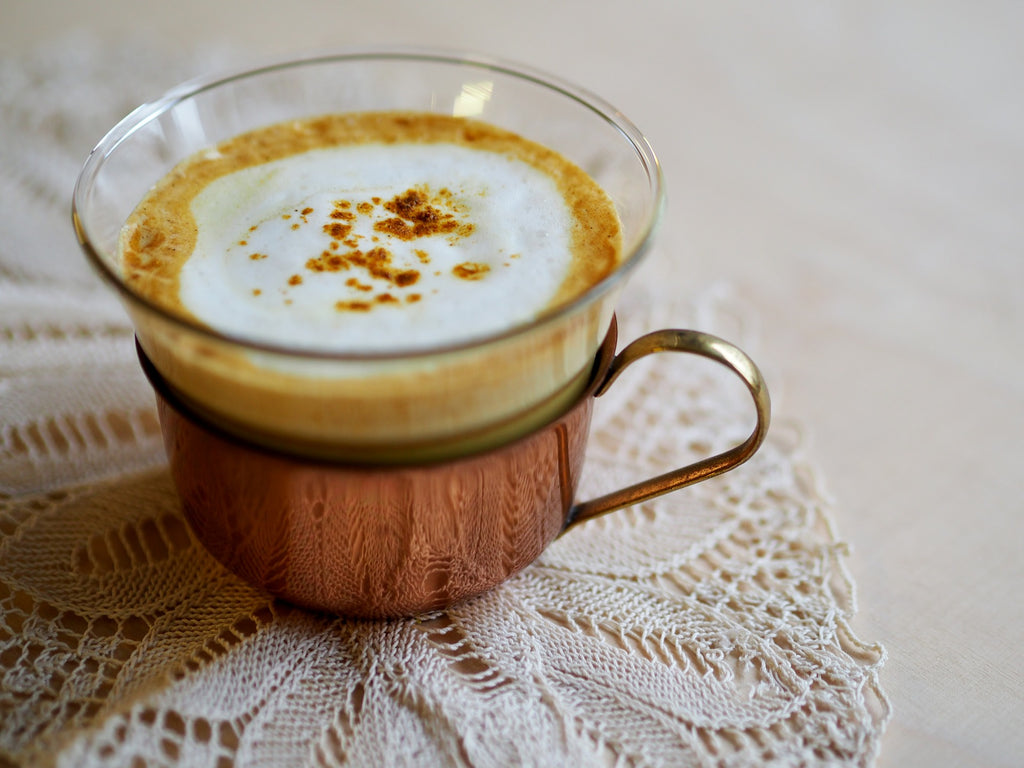 Golden milk, which is also known as turmeric tea, is a beverage of complete goodness. Having a cup of golden milk is a win for your health, but why should it be boring?
While you avail of the health benefits of turmeric tea, you can also make it a treat for yourself by just a few customizations. Here is a recipe for healthy golden milk with some twist of spices and vanilla.
Ingredients For The Recipe
Ginger, ground: 1/4 tsp 

Almond milk, unsweetened: 1 cup 

Honey: 1 tsp 

Cinnamon stick: 1 5-inch 

Black pepper, freshly ground: 1 pinch

Cardamom pods: 2

Cayenne pepper, ground: 1 Pinch 

Nutmeg freshly ground: 1 Pinch 

Black Peppercorns

Star anise 

Ground Turmeric: 1/4 tsp 

Coconut oil: 1/2 tsp
Method Of Preparation
Place a little pan over low heat. Add the almond milk, one teaspoon honey, ginger, turmeric, and black pepper, and cinnamon stick. Mix it well with the help of a whisk till it combines well. 
Bring it to steaming, just under a simmer. Try not to let it reach boiling point. Keep it below a simmer, mixing once in a while, for 10 minutes. 
Remove the saucepan from the flame and then remove the cinnamon stick as well. If you have added other spices that need to be taken out, strain them using a fine-mesh strainer. Pour the milk back into the saucepan. 
Add coconut oil and vanilla. You can add more honey as per your requirement.  
Froth the tea by using a frother. Fill up the mug with and add a spoon of foam on the top. It's ready to serve.
This recipe by Kitchen Treaty helps you prepare a hot cup of turmeric tea for you and your family. Treat yourself with the goodness of turmeric and flavors of spices and vanilla with a cozy cup of healthy golden milk.